Dental Talent – Top Qualities and Traits You Need to Become an Effective Paediatric Dentist
Regular dental checkups are essential in achieving and maintaining optimal oral health. Moreover, these trips to the dentist must be observed as early as the eruption of a child's first tooth.
This is why parents look for paediatric dentists who not only have clinics near their residence but, most importantly, those with professionalism and admirable traits. After all, they are going to be their partners when it comes to their child's dental care. They want someone who they know they can rely on.
If you're currently looking for jobs within dentistry and want to ensure success as a paediatric dentist, here are the top qualities and traits that you should develop.
1. Patience
It is common for kids to develop anxiety towards dentists and dental appointments. Because of this, some can become particularly fidgety and agitated during procedures—even during a simple check-up. Some may even start to cry or thrash around!
That said, it is essential that you are not only skilled in your field but also patient with kids. You need to stay calm and composed, even when they don't seem to be paying attention to you. This trait will help you think of ways to get the child to calm down and let the parent know that they can trust you to handle the situation.
2. Friendliness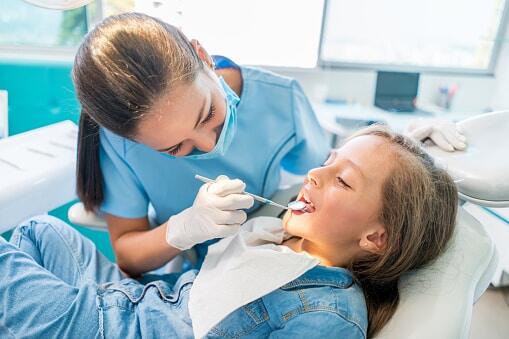 This trait is closely related to the first one and can help you approach an anxious child better.
You need to develop a warm personality to soothe your little patients' fears and help make each visit a little less dreadful. Remember that when working with kids, friendliness and sense of humour are necessary. Engaging with children and making them laugh using silly voices or puppets can make their experience much more pleasant. Moreover, this can make them feel more comfortable and even help them look forward to the next visit!
3. Being Accommodating
Parents want the best for their children. That said, they are naturally curious about their dental health as well as the procedures that their children might need to undergo.
Because of this, you can become a more effective paediatric dentist by being accommodating and willing to answer their questions. Take the time to understand their concerns and don't hesitate to go into as much detail as necessary so that they can get peace of mind.
4. Genuine Love for Children
As a paediatric dentist, this is one of the absolute must-have traits out there. You will be working with children throughout your stint, so you must have their health and well-being as your priority.
You can demonstrate this genuine love and concern for your little patients in many ways. One would be through maintaining a vibrant attitude when talking with them or inspiring them to take care of their teeth even during regular interactions. Lastly, you could also show this by turning your office into a space that they will enjoy—playing children's movies in the waiting area and supplying the place with different colourful toys to keep them busy.
Conclusion
As a paediatric dentist, you have undergone two or three more years of training to be able to address children's dental problems and habits better. However, aside from completing this necessary training, you also have to work on your soft skills and traits to be effective in your speciality. Working with kids can be quite tricky, but if you have the heart for children, this field can be very fulfilling.
Are you looking for dental nurse and associate dentist jobs in the UK? Head to our website today and browse through hundreds of live jobs. Dental Talent is a dental recruitment advertising job board built in association with The British Academy of Cosmetic Dentistry to address the recruitment challenges in the dentistry industry across the UK.